~By Esther Choi and Jessica Gomez~
Choosing gifts is not always a simple task. But knowing something about the person you're giving them to definitely helps. So, if you know that your bud is a vodka or liquor lover, then we have awesome gift ideas for you!
Here are five neat gift ideas for vodka lovers, check them out:
Here are a few ideas with links to where you can buy them. These gifts go from cheap to pricey, so you can shop for any vodka lover:
The Ultimate Cocktail Bar Tool: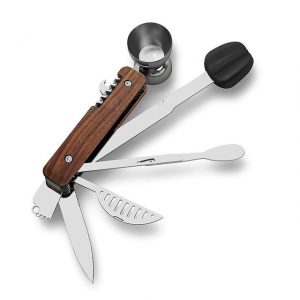 Featuring 10 different tools in one compact design, this cocktail bar tool kit is perfect for the drinkers on the go! Finally, a tool  that allows you to make a couple of martinis anywhere — while being stylish and discreet. *wink*
Fruit Keg Tapping Kit: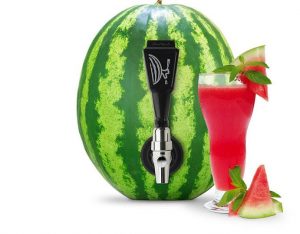 This is a must have for anyone who loves to host parties. This allows you to turn any large fruit of your choice into a keg! This is a cool gift because they can enjoy any fruit flavored vodka at the comfort of their own home.
Fruit Infusing Ice Balls: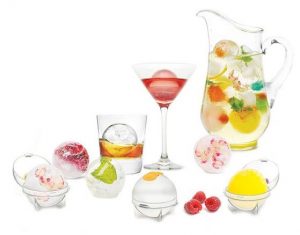 This gift is perfect for those vodka drinkers who want something that can save them money and have them looking cool. Fruit infused anything instantly upgrades your drink, and also makes it look Instagram-worthy without having to put in too much effort.
Vodka Travel Mug: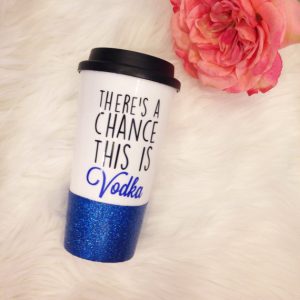 This is a fun gift for your sassy and sarcastic friends!  Is this mug filled with water, coffee, or vodka? Others won't know 'till they try it! Haha.
A great gift for those with elegance and style. Having a customized decanter on your bar cart instantly adds class. To add on, engrave the curvy glass bottle with the initials of the person you're gifting this to.
Which gift is your favorite?