~ By Jessica Gomez ~
It's now around the ending of February, so why are we posting about a new year's resolutions list? Well, now that you're almost two months into the year, it's time to check your list to see if you have to make any edits! Us ballsy ballers at Balls Vodka believe in becoming the best you by being confident, fun, and educated — so we're here to help you out!
Below are things you may have left off your resolutions list that should be on there:
Goals are important, especially ones that will push you to better yourself. To complete them we must stay focused and on track, but first we must know what they are. There are many things you can add to your list to embrace change and become a better you, here are five:
1. Build Confidence: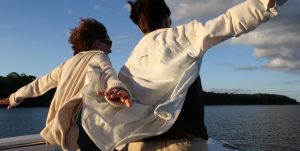 First, you have to know who you want to be. What kind of confidence do you want? Some people are more confident than others, but some people are also confident at only certain things. Building confidence is about breaking out of your shell, so do something outside your comfort zone. A few times a week, do something that scares you. It's okay to start small and take baby steps! Lastly, take care of yourself. Self care is one of the best ways to boost self-confidence.
* Stay on the look out for our detailed blog post on how to boost your confidence! *
2. Stop Procrastinating: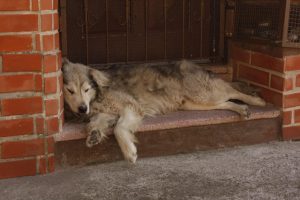 Many of us are guilty of procrastinating. Unfortunately, it can take a big toll on our lives. Procrastination is the best way to not be productive, and that is the opposite of what we want this year and the years to come! Creating a to-do list can help some of us feel more organized and keep track of what we have to do and what we've already done. However, some of us do this and still procrastinate. The trick is to give yourself a deadline. People tend to work more efficiently that way because they're less likely to put it off. Big goals or big to-dos should be broken down into two or more duties, that way you feel yourself progressing, which will motivate you to finish and get the job done!
3. Expand your knowledge:


Learn, learn, learn! It is important to always stimulate your brain. Start a new book whenever you can, read the newspaper, advance your vocabulary, and watch documentaries. Your brain can take in so much information, it would be a pity to not use it as much as possible. Here is a short list of popular, good books you should read. As for expanding your vocab, here is a list of apps to get you started. And lastly, as for documentaries, you should watch anything you're interested in. Here are also some suggestions for documentaries on Netflix that should make you smarter!
4. Pick up a new hobby: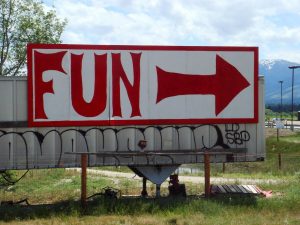 Picking up a new hobby can be very exciting. When searching for the right one, you can learn some new things about that particular hobby and/or yourself. It's nice to have a hobby and stick to it, but it's even better to branch out. Who says you can't do both? Here is a list of inexpensive, fun hobbies to try!  Do it by yourself or with friends. Let the fun begin!
5. Meet new people: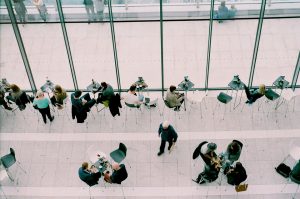 Being social can be fun, and it's always a good idea to network. You never know who you may meet. Try going out more to places like restaurants, clubs, bars, meetups, classes, and more. Even hanging out at any public space helps. Meeting new people can be intimidating, but it can also reduce stress once you meet the right ones to have fun with. It can also build your confidence because you'll be building your social skills and connections with others. Meetup.com is a nice way to look for a meetup that fits your interests — there are so many different ones to choose from!
So there you have it, five things you should have on your list! Now go on, and add them if you don't have them already. And share with us any ones that should be on the list, comment below!