~ By Esther Choi and Jessica Gomez ~
"Mr. Sun came up and he smiled at me
Said it's gonna be a good one just wait and see
Jumped out of bed and I ran outside
Feeling so extra ecstatified
It's the best day ever"
-Spongebob Squarepants, Best Day Ever
If anyone knows how to appreciate the nice weather, it's Spongebob Squarepants
Warm weather is finally approaching and it actually feels like spring, and soon summer!. Thankfully, there's a plethora of ways you can enjoy the warmth while still having fun with friends and family.
At Balls Vodka, one of the things we are all about is fun! Here are three ways to enjoy the heat:
1. Mixed drinks: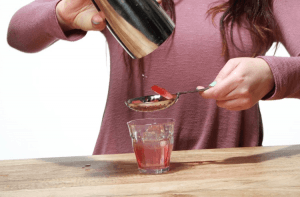 Of course, you can enjoy mixed drinks any time of the year, but the best thing about mixed cocktails is that every season has its signature cocktail. During the winter, it's nice to cuddle up by the fireplace while sipping on a hot toddy. However, summertime is our favorite season to enjoy mixed drinks. It's fun, and a very refreshing way to cool off under the hot sun. Whether you make spiked smoothies, frozen cocktails, or ice lollies, these treats will definitely keep you happy… and cool. For some fun recipes on how you can enjoy Balls Vodka, you can click here for all the cool recipes we have created.
2. Outdoor Gaming: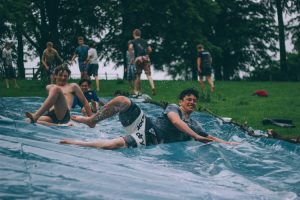 Who wants to be stuck indoors when you can easily have much more fun outdoors? Take your summer gaming to the next level by taking it outdoors. This one is easy because you can easily bring out the board games from your basement and take it with you to your backyard (if you're fortunate enough to have one), or to the park. A common favorite? TWISTER! You can enjoy this game completely sober, or if you want a real twist, you can make some cocktails and play drunk twister. There will be plenty of laughs all around as you try not to fall. You can also create a water slide to keep cool. There are tons of outdoor games to play too like flag football, man hunt, paint ball fights, etc. The list is practically limitless.
3. Outdoor movies: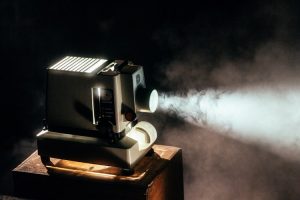 Summer just screams movies! Most cities host their own version of an outdoor movie screening, and the best part is, you can enjoy the nice summer nights while watching a movie underneath the stars. If you are lucky enough to have a backyard, you can even host your own DIY backyard movie screening. That way, you can stock up on Balls Vodka, make a couple cocktails, and have fun in the comfort of your own home. Sounds awesome!
These are just some of cool ideas to enjoy the nice summer warmth. Share some fun ideas on how to enjoy summer below!